South Decatur Jr/Sr High School
We Are South
Welcome to South Decatur, home of the Cougars! We are a combined junior and senior high school in Greensburg, Indiana. As part of the Decatur County Community Schools, we serve about 475 students in seventh through twelfth grades.
At South Decatur, we're preparing our students for success after high school, whether they choose to further their education or go straight into the workforce. We invite you to get to know our award-winning school and all the programs we offer our students. Please feel free to contact us if you have any questions. We look forward to hearing from you!
Return to Learn Plan 2021-2022
Decatur County Community Schools is offering options with regards to a safe return of students for the 2021–2022 school year. For this school year, we invite you to learn more about our return-to-school plan using the links below.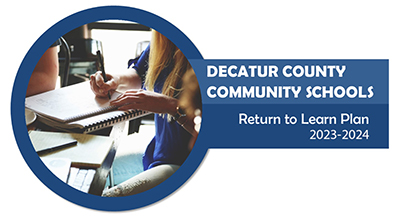 A Message from Our Principal
Welcome to the home of the Cougars!
At our High Reliability School, we put our students first. At South Decatur Jr/Sr High, students aren't just students; they're a part of our family—our community. Here, our educators work hard to create a positive and supportive environment where learning is relevant, rigorous, and engaging.
We offer a multitude of vocational, dual credit and AP courses, and Project Lead the Way programs (engineering and biomedical science) to assist our students in becoming college and career ready. Many of our students graduate with certifications that propel them into adulthood.
I would like to thank you for visiting our website and for being part of South Decatur. Please take a moment to tour our site and learn why South Decatur High School is the best school for your student!
We Are South!
Jim Jameson

Jim Jameson
Principal
South Decatur Jr/Sr High School Has Won a 2021 College Success Award from GreatSchools.org
There are roughly 26,727 public high schools in the United States. South Decatur Jr/Sr High School is one of only 1,838 public high schools across the nation to win this year's award, which is based on college preparation and postsecondary data shared by your state. South Decatur High School is far above the state average in key measures of college and career readiness. Please visit the GreatSchools.org website to learn more about the award.